Adam Torres / Co-Founder
Mission Matters Media
Stories:
News - Press Releases - Blogs
LeggUP is a leading preventative mental health platform for employees. In this episode,  Adam Torres and Tom Finn, Co-Founder & CEO of LeggUP and Host of Talent Empowerment Podcast, explore LeggUp and the Talent Empowerment Podcast.Follow Adam on Instagram at https://www.instagram.com/askadamtorres/ for up to date information on book releases and tour schedule. Apply to be interviewed by ...
February 03
In this interview, Umair Javed shares how Tkxel is building bridges between opportunity and talent, helping companies meet their needs with a host of software solutions. Listen to the full interview of Umair Javed with Adam Torres on the Mission Matters Business Podcast. Recent changes in the talent market Javed says that the IT industry is the beneficiary of the pandemic becau...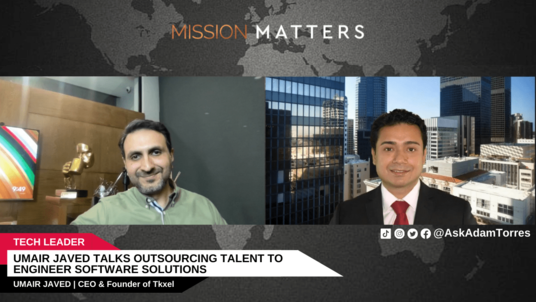 February 03
In this episode of The BARE Ventures Podcast, Samir Vig welcomes Rob Hilmer, Founder and General Partner at Goanna Capital. Rob and Samir discuss how Goanna utilizes secondaries and gets access to great primary fundraising rounds as a key differentiator to its success. Listen to Samir Vig's and Rob Hilmer's discussion here. Goanna Capital: The Mission and Background Goanna Ca...
February 01
Guest CyberCEOs Amy and Michael Kite discuss Cyberbacker's impact on their business in a new episode of CyberCEO. In this episode, Cruz and the Kites share secrets for a successful partnership. Listen to Angelo Cruz and Amy and Michael Kite's conversation here. "It's Phenomenal" "Cyberbackers have given us the ability to get things done that we've never been able to get done in the pa...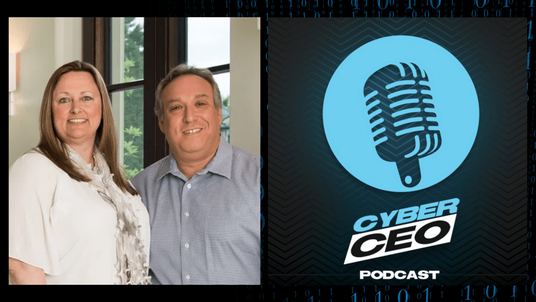 January 26
Therma° is a climate tech start-up that aims to fight climate change by eliminating food waste and refrigerant emissions from the global refrigeration system. In this episode,  Adam Torres and Manik Suri, Founder and CEO of Therma°, explore the Therma° mission and plans for expansion. Therma° raised $10.2 million in its latest funding round in March 2021, and hopes to reduce refrigerant emiss...
January 24
Robert Massie, Founder & CEO of BrightStar Care of Fairfax and Eclipse Health Solutions, was interviewed by Adam Torres on Mission Matters Innovation Podcast Robert Massie says the core mission of his businesses—BrightStar Care of Fairfax, an in-home healthcare service provider, and Eclipse Health Solutions, a remote patient monitoring service—is to provide high-quality, cost-effective he...
January 24
Guest Cyber Jacob Clendenning emphasizes communication and self-evaluation on a new episode of CyberCEO. In this episode, Cruz and Clendenning share key aspects of a fruitful Cyberbacker partnership. Listen to Angelo Cruz and Jacob Clendenning's conversation here. A Virtual Reality MAPS coach Jacob Clendenning admits that he was unsure about working with a virtual assistant at fi...
January 14
Paul Rivera says he believes cybersecurity must be updated to meet the ever-advancing threat of cyber-attacks. The Def-Logix founder has two decades of experience in cyber security; specializing in computer and network security. He began his career creating network and host-based Intrusion Detection and Prevention Systems (IDS/IPS). Now his company focuses on building red and blue team techno...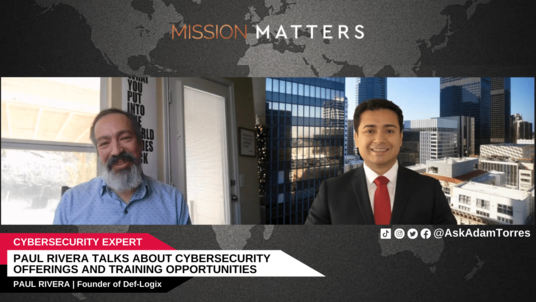 January 11
Kelli Christina is a recruitment specialist, public speaker, and international best selling author who runs a permanent medical staffing company, KD-Staffing. Her training and keynote session, "Recruitment Is An Art," is sought after by sales and recruitment professionals, and in 2022 and beyond, she hopes to expand her business and help as many people as possible achieve success. She has a p...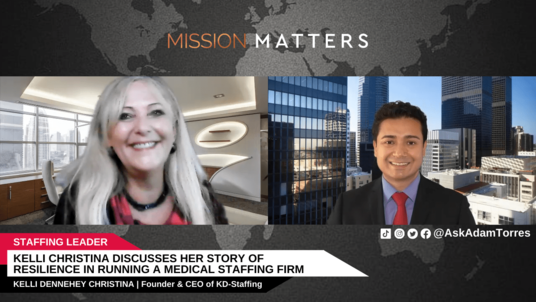 January 11
Zev Asch's mission and purpose are one and the same: to change the lives of business owners by helping them grow their companies and achieve a healthy work-life balance. The result, he notes, directly impacts employees as well, a win-win scenario for all. Listen to the complete interview of Adam Torres with Zev Asch at Mission Matters Business Podcast. How did your entrepreneurial...