Adam Torres / Co-Founder
Mission Matters Media
Stories:
News - Press Releases - Blogs
Kirk W. McLaren, the chief executive of Foresight CFO, released the first episode of the Foresight CFO Podcast today. The podcast is designed for CEOs of private companies who want to challenge the status quo and create options from the unique perspective of the Growth CFO. The insights gained invariably guide CEOs to have more time and financial resources to do what they love. The Foresight ...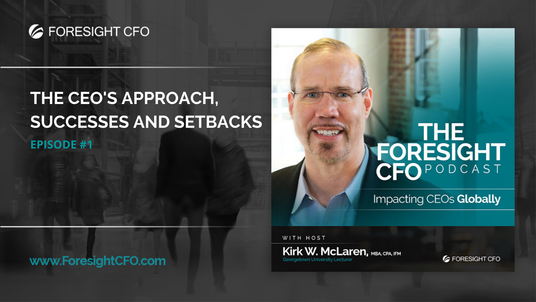 May 04
In this interactive interview, Mr. Vince Free, President & CEO at FREEZ Construction, highlights his exceptional entrepreneurial journey in the construction industry and how his family influence led him to ace the sector. A firm believer of passion-driven work, Vince shares exclusive, valuable insights that helped him walk the path of success that he has achieved today. Listen to the...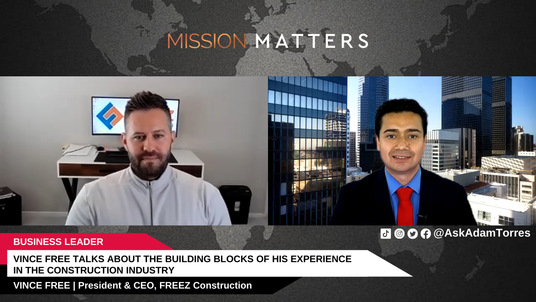 May 04
In this insightful interview, Tony Zorc, CEO at Accounting Seed Inc., shares his professional journey from athlete to accountant to entrepreneur. In line with his recently launched book "Iconoclasm - A Survival Guide in the Post Pandemic Economy," Tony highlights the importance of being an iconoclast at work and places great value in critical thinking. Listen to the full interview of Ton...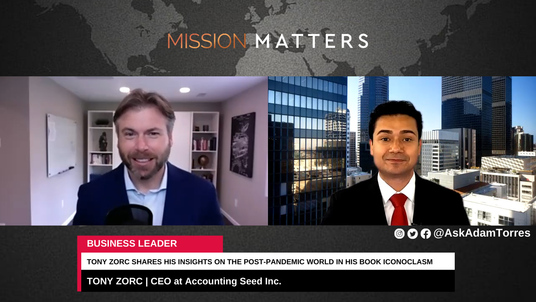 May 04
As a kid, Jessie was always engrossed in every business management course she enrolled in. She knew that business was her ultimate goal but wasn't sure how to start her journey. She took Accounting as her major and was amazed at how the numbers told a business story in terms of financial management. As she went through public accounting, she realized that path appealed to her. That was the be...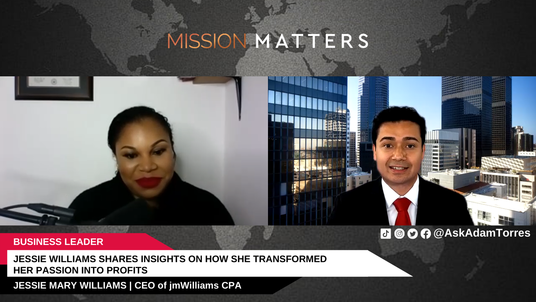 May 04
As a clinician himself, Stephen Beeson realized the way his industry is functioning is hurting his fellow clinicians. He felt a deep conviction to improve the lives of clinicians by helping clinicians be who they aspired to be when they joined this calling. In this interview, he shares his aspirations to help others find a better way and reconnect to their work through a mastery journey. He t...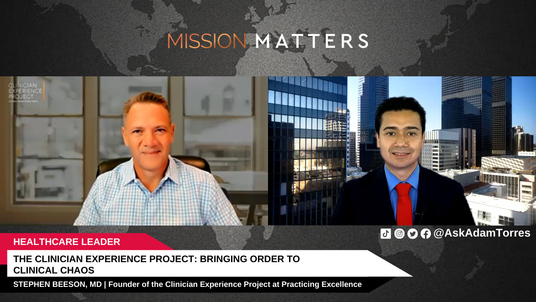 April 24
Mike Wychocki believes his company is on the cusp of something monumental. He and his team at EagleRail Container Logistics are about to launch a solution in 2021 that will propel global supply chain logistics into a new era. Mike Wychocki talks to Adam Torres about his company, his passion project, and his prediction for EagleRail in 2021 and beyond. Listen to the full interview of Mike Wyc...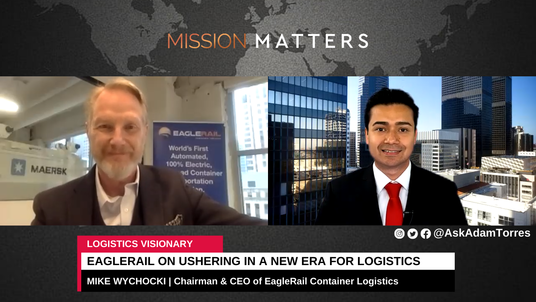 April 19
Neuro therapy is helping many increase their quality of living. In this episode, Adam Torres and Denis Thompson, CEO at ARP Wave LLC, explore ARP Wave and how neuro therapy has helped relieve pain for many.Follow Adam on Instagram at https://www.instagram.com/askadamtorres/​ for up to date information on book releases and tour schedule.Apply to be interviewed by Adam on our podcast:https://mis...
April 15
Kiva Schuler is on a mission to end the cycle of childhood trauma. Taking inspiration from her own life, she created an innovative strategy to help parents shed their domineering natures and bond with their children in a more wholesome way. This strategy has become the foundation of the Jai Institute For Parenting. Kiva aims to train 1,000 parent and parent-focused life coaches who will "br...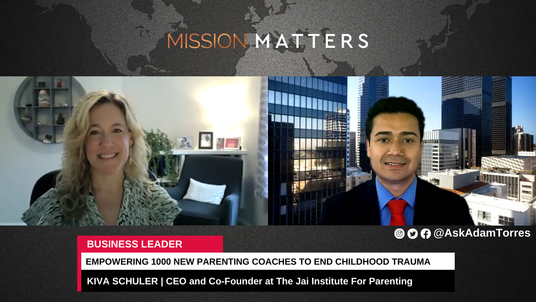 April 15
Higher education specialist Bakhtiyor Isoev released two new episodes of his Education & Empowerment Podcast. The episodes feature interviews with Sherif Barsoum and Melissa Zuroff, administrators in the Office of Global Services at New York University (NYU), and with Kevin Kruger, the CEO of Student Affairs Administrators in Higher Education (NASPA). In the recently released episodes, Is...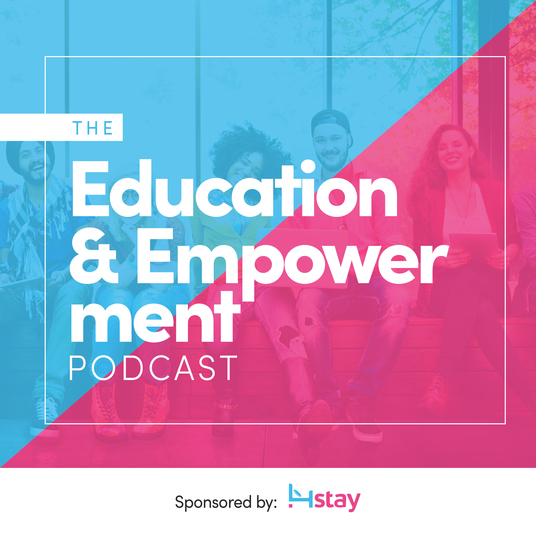 April 07
When we talk about the most dynamic and sought-after industries that are making great revenues in the market space, we tend to forget about the most vital industries on which all others are based: the skilled trades. In this insightful interview, Mr. Tim Raglin, Founding Partner & COO at Skillwork, highlights how he and his dedicated team strive to bridge the gap in the trade and bring be...